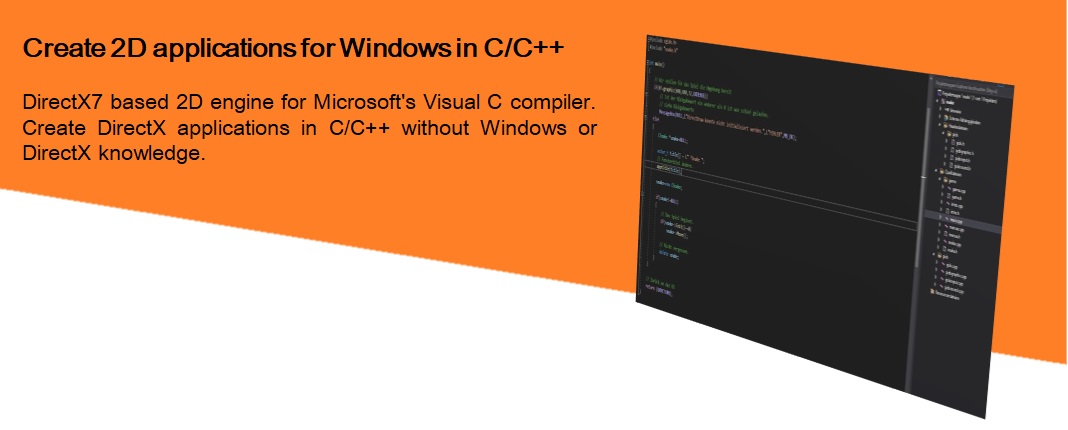 giDX² - DirectX7 based 2D Engine
A downloadable tool for Windows
giDX² is an old project that i developed in my spare time for a long time....

What is giDX²

In order to be able to access the hardware, you need suitable interfaces such as DirectX or OpenGL.
Using these APIs often turns out to be very complicated.
So that the game developer can concentrate on the gameplay, libraries are used to do this work.
giDX² is a DirectX7 based 2D engine for the Visual C++ compiler from Microsoft.
The giDX² engine aims to make the use of DirectDraw7, DirectSound and DirectInput as easy as possible. This begins with the initialization of DirectX, continues with the loading and output of media and ends with the application.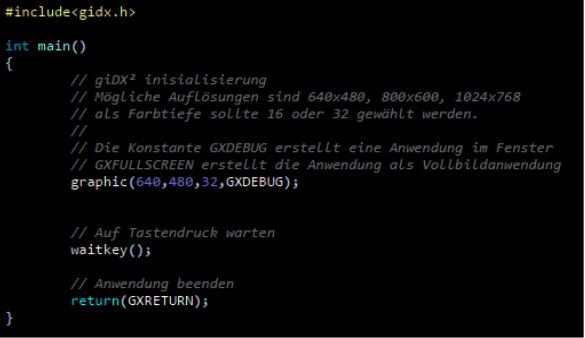 giDX² can display applications in a window and in full screen. giDX² can also switch between a window and full-screen display. All media that are loaded into memory are managed by giDX² and the 2D engine also takes care of memory release. The range of functions can be learned quickly, simple C knowledge is sufficient to be able to work with the engine.
The software offered here does not claim to be complete or professional

Games made with giDX². You can download some games with source code on my site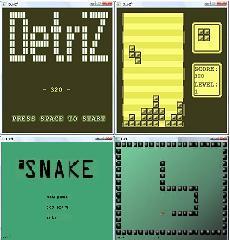 Download
Click download now to get access to the following files: